The OTF Builders County Range of oak framed porches are priced for all pockets and are available from as little as £1280. Supplied in an easy to assemble kit form and made from European green oak beams, OTF provide a choice of standard popular designs and sizes or can build bespoke orders to fit your specific porch dimensions and requirements.
Our oak porches are built with pegs that pull the joints tight when passed through the offset holes in a traditionally jointed frame.
Delivery or collection within 4 weeks
For Dwarf Walls or Stand-Alone
Roof Batons / Starter Batons additional
Speak to us today about your current oak porch requirements...
THE COUNTY RANGE (page 2) From £2805 – £4470
The Derbyshire Porch – £2805 – £3430
The Derbyshire is built with an arched main beam topped with square spindles and built to your dimensions from solid traditionally jointed green oak beam, plus oak roof battens can be supplied if required at a small additional cost.  Full price list with size options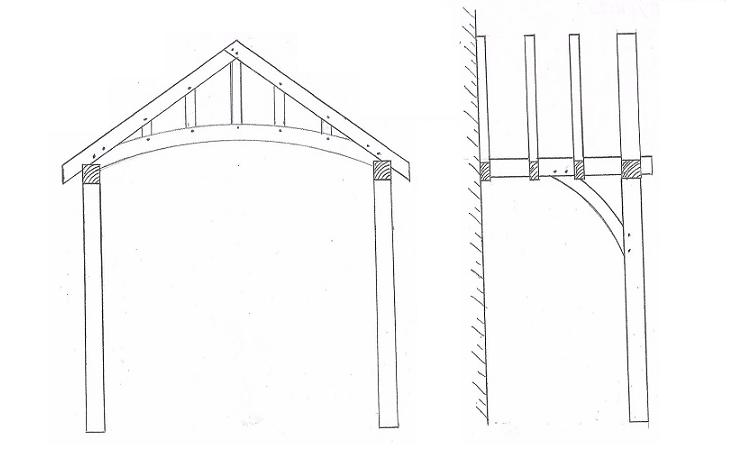 The Yorkshire Porch – £3235 – £3835
The Yorkshire is built to your dimensions from solid traditionally jointed green oak beam plus oak roof battens can be supplied if required at a small additional cost. Full price list with size options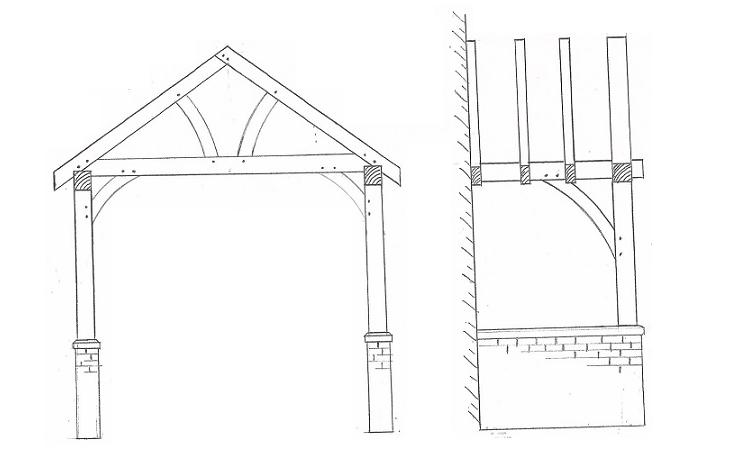 The Shropshire Porch – £3625 – £4270
The Shropshire with an extended arched oak maim beam is built to your dimensions from solid traditionally jointed green oak beam plus oak roof battens can be supplied if required at a small additional cost. Full price list with size options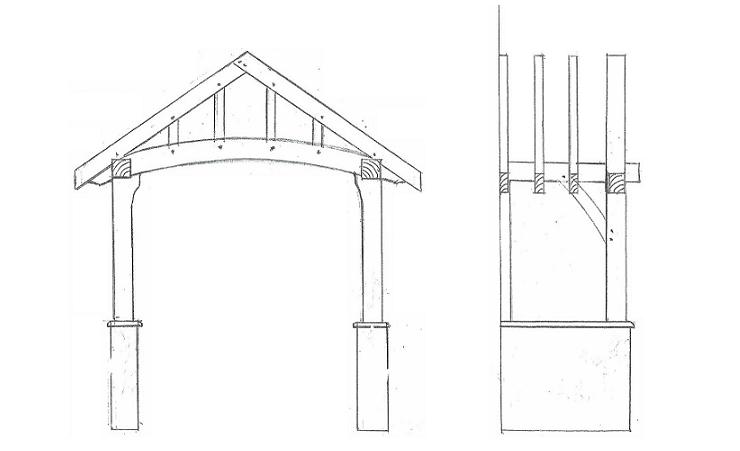 The Herefordshire Porch – £3850 – £4270
The Herefordshire is built with solid green oak beams that can be built with long legs or on a dwarf wall as shown, This style porch could easily be glazed. Full price list with size options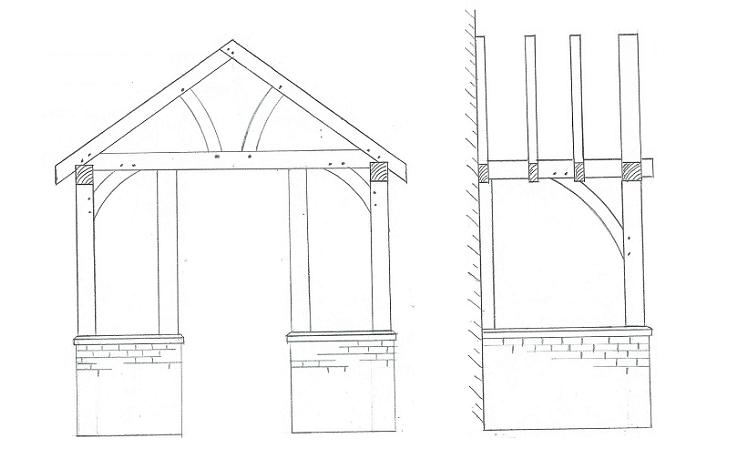 The Lancashire Porch – From £4060 – £4470
The Lancashire is built with solid green oak beams that can be built on dwarf wall or with long legs a as shown, This style porch could easily be glazed. Full price list with size options