OAK KING POST AND QUEEN ROOF TRUSSES
GREEN OAK TRUSSES HAND-MADE TO ORDER
Whether it's King Post or Queen trusses you require, no matter how large or small your order, OTF Builders can supply you with a wide choice of bespoke, hand-crafted oak trusses manufactured from some of the most durable and robust air-dried green oak you'll find anywhere.
From conception and design, right through to build and finishing, the OTF manufacturing process is a fully customisable end to end process which is completed entirely on our premises here in Shrewsbury.
For further information on our bespoke oak truss design and build, services or prices, please contact us directly to discuss your requirements.
Talk To OTF Builders For All Of Your Oak Truss Needs Today...
ROOF TRUSS D
Tied King Post roof truss, 4m = £1,320 5m = £1,540, 6m = £1,870, 7m = £2,420
This is one of the most commonly used oak trusses that gives good stability and works well with a number of the raised tied oak roof trusses.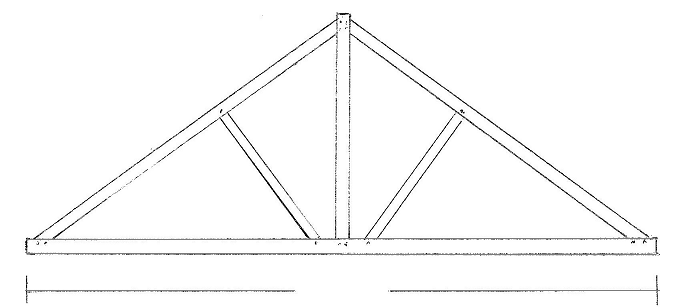 ROOF TRUSS L
Curved tied Queen truss, 4m = £1,375, 5m = £1,595, 6m = £1,925, 7m = £2,475
This elegant oak truss is often used when a clean lined ceiling or with just 1 purlin on each side of this oak roof truss.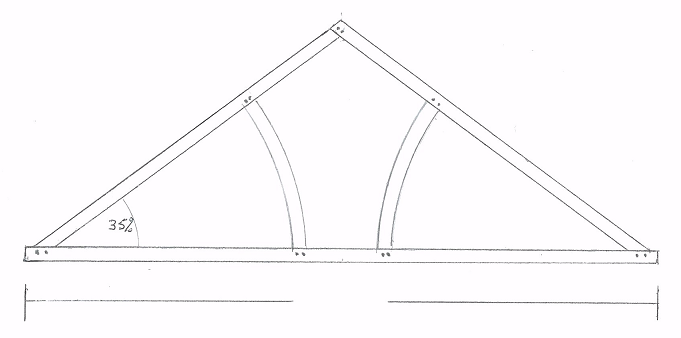 ROOF TRUSS N
Curved under braced King truss, 4m = £1,540, 5m = £1,760, 6m = £2,090, 7m = £2,640
One of our favourite oak framed roof trusses that we have for sale which gives the effect of strength and elegance while giving increased head room when used as an internal truss.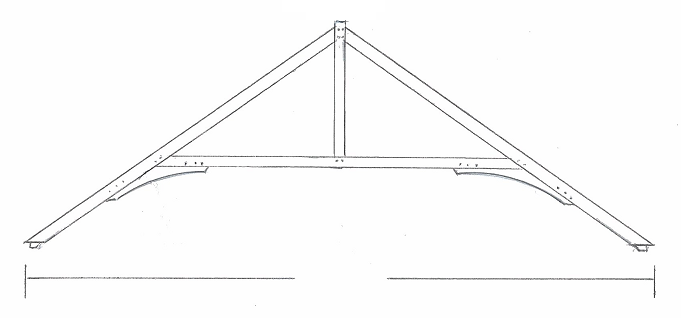 Types of Oak Trusses we manufacture at OTF Builders:
Raised Oak Trusses

Under -braced Oak Trusses

Tied Oak Trusses

Offset Tied Oak Trusses

Curved Tied Oak Trusses

Boxed Queen Oak Trusses

Cross Tied Queen Oak Trusses

Under Braced Straight Tied Queen Oak Trusses

Under Braced Curved Tied Queen Oak Trusses